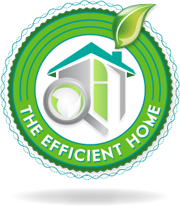 Being a certified Home Inspector, (beyond that of New York State License) shows a continued commitment to keeping up with best building practices, inspection trends, home system upgrades, and material efficiency/sustainability issues.
The Efficient Home currently has the following certifications and accreditations from the following associations and agencies.
New York State Licensed Home Inspector
The Efficient Home is fully licensed under Christopher Burton, Lic.# 16000062931.   New York State Licensed Home Inspectors are required to complete 24 hours of approved continuing education within their two-year license renewal period prior to the expiration date in order to renew their license.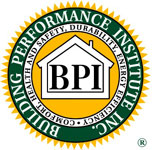 Building Performance Institute, Inc.
BPI Certified Building Specialist
(30 hours continuing education required every three years)
BPI Certified Envelope Specialist
(30 hours continuing education required every three years)
BPI develops standards for energy efficiency retrofit work using an open, transparent, consensus-based process built on sound building science. From these standards, they develop professional certifications for individuals, companywide credentials for BPI GoldStar Contractors, home energy rating systems and quality assurance services that help raise the bar in home performance contracting.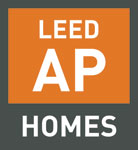 LEED AP Homes
(Accredited Professional – 30 hours continuing education required every 2 years)
LEED, or Leadership in Energy & Environmental Design, is a green building certification program that recognizes best-in-class building strategies and practices. To receive LEED certification, building projects satisfy prerequisites and earn points to achieve different levels of certification. Prerequisites and credits differ for each rating system.
U.S. Green Building Council
(Chapter Member)
USGBC is made up of tens of thousands of member organizations, chapters and student and community volunteers that are moving the building industry forward in a way that has never been seen before. The USGBC is a diverse group of builders and environmentalists, corporations and nonprofits, teachers and students, lawmakers and citizens that share the same vision of a sustainable built environment for all within the next generation. Today they are 76 chapters, 12,800 member organizations and 193,000 LEED professionals strong.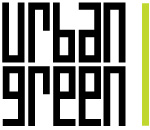 Urban Green Council
(Member)
A non-profit organization established in 2002, Urban Green is funded by contributions from foundations, its 900+ members, and over 40 corporate sponsors. Our in-house experts and a dedicated network of volunteers are helping to transform the built environment in New York City with models that can be replicated in urban centers nationwide.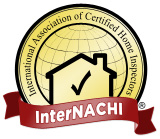 InterNACHI Certified Inspector
(24 hours of continuing education required per year)
The International Association of Certified Home Inspectors (InterNACHI), is the world's largest nonprofit association of residential and commercial property inspectors, providing education, training, certification, benefits and support for its members. InterNACHI-Certified Professional Inspectors® follow a comprehensive Standards of Practice, abide by a strict Code of Ethics, and take accredited Continuing Education courses each year, including InterNACHI's Online Inspector Examination.